About
ART of HARRY JARMAN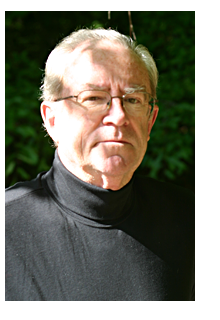 Harry Jarman is a well-known Southern realist who paints in oil with a soft touch and richness of color that portrays great feeling and knowledge.  Harry's subjects range from still lifes and landscapes to wildlife and seascapes.  Harry's work can be found in numerous galleries and shops in North Carolina.
Harry is completely self taught, often laughing about the fact that many of his pieces were completed by trial and error.  Harry left a comfortable career in advertising and entered the highly competitive world of painting on a full time basis in 1984.  He has developed a strong public following.  Harry has had over fifty print releases, most of which are "sell-outs".  He exhibits in numerous group and one-man shows throughout the Southeast, where his originals and prints are purchased for both private and corporate art collections.  Harry.  like most artists , feels his best work is yet to come and he is continually challenging himself.  Harry's classic still lifes have become a must for collectors of fine art.
"In my 25 years as a full-time artist, I have learned that it is impossible to run out of subject matter.  The changing seasons bring infinite possibilities to every landscape, while the treasures we accrue on our journeys provide countless arrangements for still life.  It is this variety that draws me to my easel and inspires me to create.  Whether in my mind or on canvas, I am painting twenty-four hours a day."
If you are ever in the Winston-Salem area please drop by to visit Harry's daughter Angela in her Southwinds Gallery studio in Kernersville, NC.  She has originals and limited reproductions available for sale at all times.  Gallery location is 132 W. Mountain St., Kernersville, NC.  Feel free to call for directions (336-993-0818).  The gallery hours are Tuesday-Friday 10:00-6:00 and Saturday 10:00-2:00.